FIVE DAYS LEFT FOR FREEDOM
We only have FIVE DAYS left of the Annual Free For Fifty Pledge Drive this year! So far we have seen amazing generosity and want to thank each of you who has given or passed along our posts but we are NOT DONE YET!
A liberation has occurred  in Sudan at the beginning of this pledge drive  and this photo was sent TODAY. It reads "Thank you Green Mountain Presbyterian Church, Becca, and All Freedom Walkers of Colorado."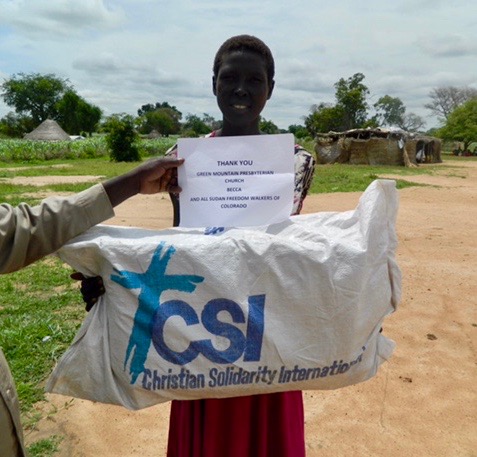 Real lives are being changed here… Real people are being freed from the horrors of slavery and returned HOME  to  FREEDOM in South Sudan… It is $50 to free a human being. $50 is the price of a pair of shoes or a special meal out to for two. Please consider giving today and PLEASE pass this on to anyone you know who may also be interested in the fight for freedom!
Be a part of this cause by donating $50 today!