CSI Action in the Field:
Freeing Slaves in Sudan

Since 1995, CSI has been on the ground in Sudan developing a unique program to secure the freedom of over 80,000 women and children abducted into slavery by militia forces armed by the Sudanese Government. While in bondage, many of these women and children endured torture, sexual assault, and forced conversion to Islam. Despite the persecution, they held on - and CSI's local network of retrievers has managed to secure their freedom. Read the harrowing stories of freed slaves.

To Walk Again in Sudan
CSI's work in Sudan extends beyond slave liberation to helping victims of Polio. Though largely eradicated in the West, this potentially deadly disease afflicts thousands of Sudanese. One devastating result of the disease is the loss of physical mobility. Read more here about polio in Sudan
Read about Moses, who was given the gift of mobility by CSI.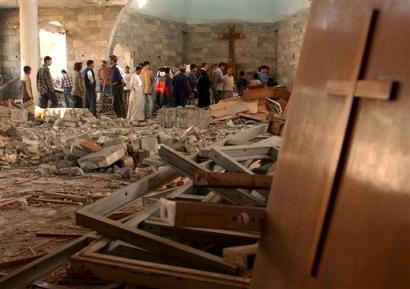 Churches are burned to the ground in Egypt. Christians in Iraq face death threats, with preachers kidnapped and executed and services bombed by Islamists. In Iraq and Egypt, the challenge is further compounded by the fact that these nations are ostensibly US allies. CSI regularly leads solidarity missions to Iraqi Christian communities on the frontlines. CSI is also active in addressing persecution of the Coptic community in Egypt. Read a CSI investigative report on forced conversion of Coptic women.
CSI prepares in advance for humanitarian emergencies that affect at-risk Christian communities in the Middle East, Africa, and South Asia. Our flagship aid product are "Sacks of Hope." These sacks feature food and survival items crucial to disaster victims. For instance, CSI delivered Sacks of Hope to at-risk communities in Pakistan during the devastating 2010 floods.