The Covid-19 pandemic has affected all the countries where Christian Solidarity International (CSI) is active – in the Middle East, Africa and Southeast Asia. Since March CSI has been addressing the need for food and other assistance in these countries in cooperation with local project partners.
Many project countries imposed lockdowns that while preventing the spread of the virus also caused terrible hardship. As a result, our focus has been on distributing food to the poorest members of society who otherwise would have gone hungry. In some countries CSI also funded coronavirus prevention campaigns – for instance in South Sudan and Bangladesh – and organized the distribution of hygiene articles and medicines.
India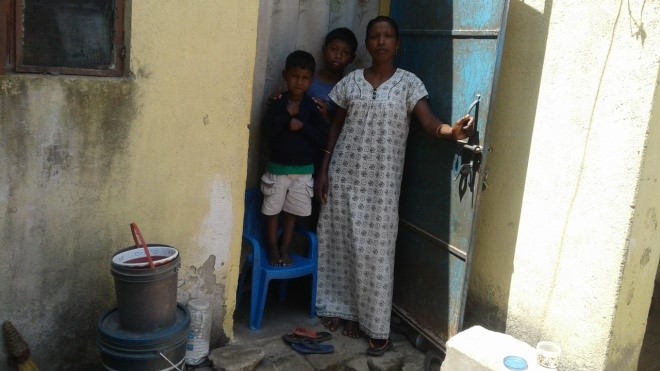 Following the lockdown imposed on March 24, millions of day laborers – including rickshaw drivers, garbage collectors and street sellers – were unable to work. With no income they struggled to provide food for themselves and their families. For Christians the situation was even worse – according to CSI's project partner Parul Singh non-Hindus were effectively excluded from a government food aid program. In various parts of India teams funded by CSI have distributed food parcels to hundreds of families as well as to destitute people living on the streets.
Nepal
In Nepal to a lockdown was enforced on March 24 that lasted until June 14 and affected millions of workers, like Bhakta Bahadur who sold produce at his local market. For months he was unable to work and feed his family. CSI's project partner provided food assistance to hundreds of families, like Bhakta's, saving them from starvation. Now with start-up help from CSI Bhakta is setting up a goat rearing business and can look to the future. See separate news story.
Sri Lanka
Millions of day laborers, including tea plantation worker Murugesu, were unable to support themselves after the lockdown was imposed. CSI's partner immediately began distributing food parcels and fever-lowering medicines to hundreds of families. Murugesu, a single parent, was full of gratitude for the timely assistance.
Myanmar
CSI's project partner carried out prevention work among displaced Karen Christians in a refugee camp and provided them with hygiene articles.
Nigeria
In Nigeria also CSI's focus was on providing information about the coronavirus to displaced Christians in a refugee camp. At a workshop organized by our partner more than 100 people learnt how best to protect themselves against infection. See separate news story.
South Sudan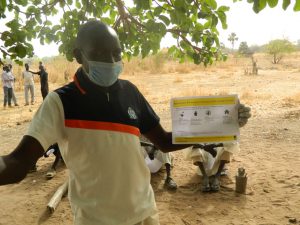 Three hundred people who were held as slaves in Sudan returned home to South Sudan after a slave liberation operation conducted by CSI in the first week of April. At the same time, CSI organized a workshop to raise awareness among former slaves about the coronavirus pandemic. Up to that point there had been very little knowledge of the virus and the risk it posed, according to CSI's Franco Majok. See separate news story.
Bangladesh
Following a prevention campaign, CSI's partner distributed food parcels to 600 needy families in the capital Dhaka and to a further 150 Christian families in the southwestern city of Jessore. Our partner also provided school lunches to 100 children and their families at a rural school in Bhaluka. See separate news story.
Pakistan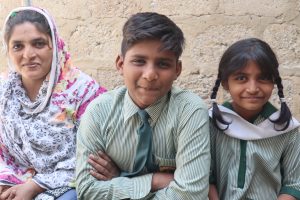 In Pakistan CSI's partner provided emergency assistance to hundreds of families of day laborers and factory workers who had lost their income overnight. As a minority, Christians were largely excluded from food distribution organized by mosques, and churches did not have the means to support their own members. See separate news story.
Iraq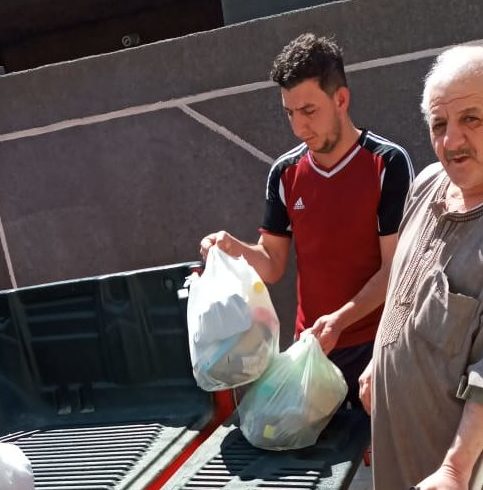 CSI's partner in Iraq began distributing food parcels to the poor in Baghdad on March 23, a day after the lockdown came into effect. It also launched a prevention campaign on social media and the internet. See separate news story.
Syria
In Syria, the Covid pandemic has added to the misery caused by nine years of war and the associated economic sanctions. Unemployment is rampant and prices are rising, putting food and medicines out of reach of many. In the country's second-biggest city, Aleppo, CSI supported a coronavirus prevention campaign and the distribution of foodstuffs and medicines to families in need. See separate news story.
Nicaragua
Although the government imposed no lockdown, thousands of day laborers lost their jobs as businesses ground to a halt. CSI's project partner worked tirelessly to provide food assistance to hundreds of people living on the streets. See separate news story.