After more than four years in prison, Pakistani Christian Nabeel Masih has been released on bail. The youth had been sentenced to ten years' detention on blasphemy charges. Christian Solidarity International (CSI) has long been campaigning for Nabeel's release and welcomes the news that he is finally free.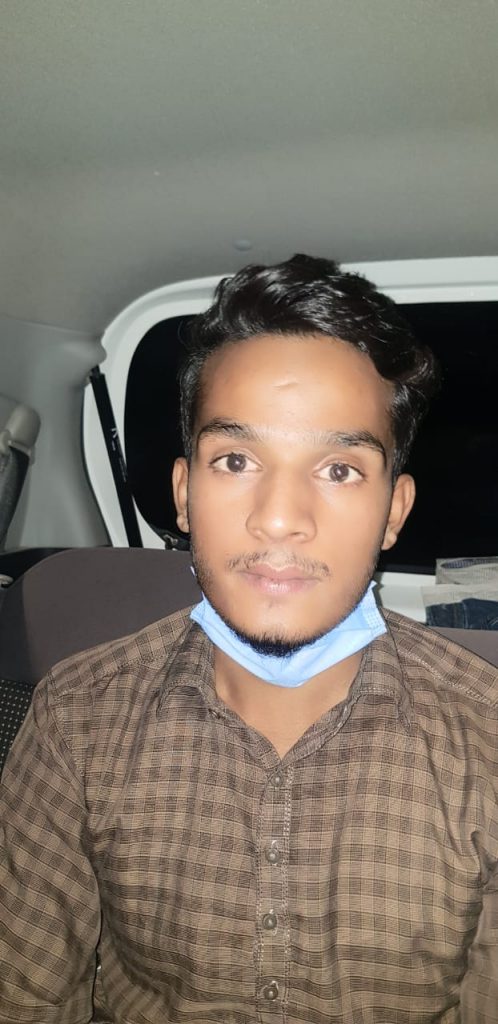 Nabeel, who had been praying to God every day for his release, was just 16 years old when he was accused of blasphemy in the Islamic Republic of Pakistan. For more than four years, the now 20-year-old was kept in solitary confinement.
Over the years CSI has helped the Masih family with their legal fees while supporters regularly sent Christmas cards and cards of encouragement to Nabeel in prison, which lifted his spirits and gave him strength.
Answer to prayer
On March 1 came the news we had been waiting for so long: Nabeel was to be released on bail. But it was to be another three weeks until the bail papers were accepted by the court. At last, on the evening of March 18 Nabeel was released into the care of his family.
The young man was overjoyed at the prospect of seeing his father and brother again. According to CSI's local project partners, Nabeel was awake the entire night following his release as he was too excited to sleep.
But Nabeel is unable as yet to process his emotions. His father said he does not smile. After more than four years of detention in a cell measuring just 78 inches square, he is severely traumatized and does not yet fully realize what has happened to him.
Fight has just begun
Nabeel is now free, but the fight for justice has only just begun. The next hurdle is to win the court case so that Nabeel is finally acquitted. But for now, the young man is simply enjoying being free and being able to look up at the sky for the first time in years.
In an interview with CSI's Pakistani project partners a year ago, Nabeel said, "I pray to God every minute of the day. Some days I despair. But I know God will help to win my release soon." Now Nabeel knows that his hope was not in vain.
Thanks to your support, CSI can continue its vital work of helping victims of injustice and religious discrimination in Pakistan.