Christian Solidarity International (CSI) has returned 300 former slaves to their home in South Sudan, bringing to 1,500 the total number of people it helped free from slavery in Sudan in 2020.
Project manager Franco Majok said that following the retrieval action on December 19 to 20, 150 people were brought home to Aweil North County and the same number to Aweil East County, close to the border with Sudan.
"Everything went smoothly," reported Majok, whose work in the country in 2020 was complicated by the Covid pandemic. Despite the restrictions, he managed to carry out all five planned slave retrieval operations.
Medic Daniel Deng Mabior was on hand as usual to tend to any ex-slaves in need of medical care. He noted that the most common ailment was malaria.
On their return to their native village, all the South Sudanese former slaves received a goat, a survival kit and sacks of sorghum paid for by CSI.
Hope for blind baby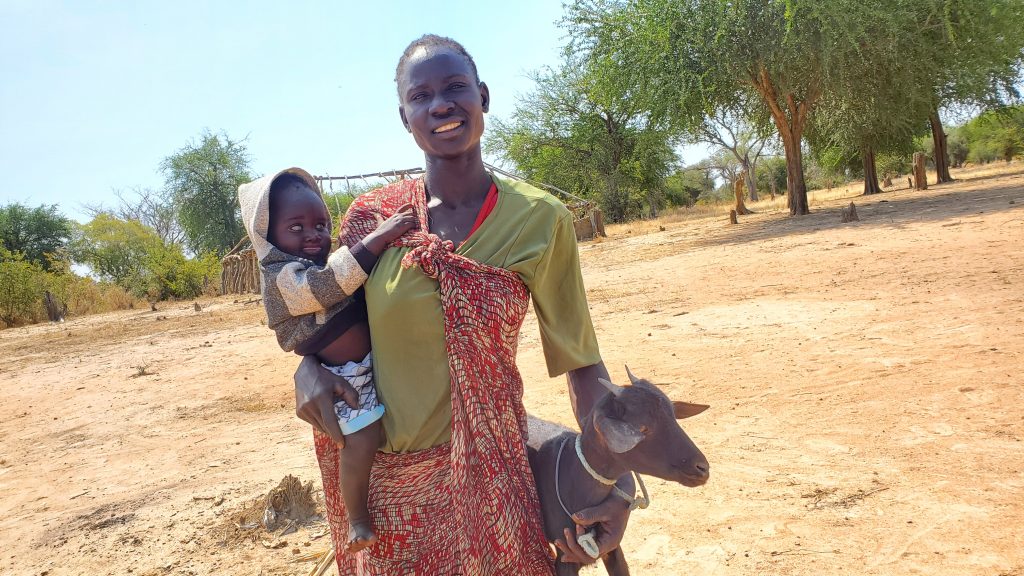 Among those freed were 26-year-old Achol Akol Diing, who was captured aged six and separated from her mother. When she grew older, Achol was put to work by her Arab master cleaning the house, washing clothes and fetching water from a long way away. She was repeatedly raped by him and gave birth to a baby boy who was born blind. Achol had prayed that God would help her child. Now she is hopeful that her son will get treatment to restore the sight in one eye.
Akuach Adal Agany was also abducted as a young girl, while playing with other children. She too was separated from her parents and suffered years of mistreatment in Sudan. Her master forced her to convert to Islam and gave her a Muslim name. Akuach's misery finally came to an end when she met the CSI slave retriever at the market one day.
Diing Agany Mawien, now aged 40, was tending his family's goats when the slave traders captured him in 1986. For years he looked after his Sudanese master's cattle, sleeping out of doors in the forest. When he tried to escape, Diing was shot on the leg.
Like all the former slaves, Diing is overjoyed to be back in South Sudan. He thanks God and the CSI donors who helped free him from slavery. However, he is very concerned about many other Dinkas who are still being held in slavery in Sudan. With your help, Franco Majok and his team can continue their slave retrieval operations in 2021 and bring more people home.