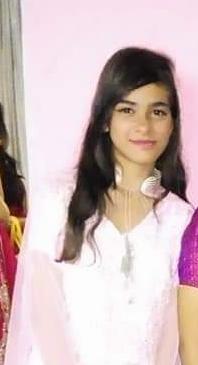 Arzoo, a 13-year-old Christian girl, was abducted and forcibly married by a Muslim man over 30 years her senior. Thankfully, following a court ruling, she is now safe in a government-run shelter for women. CSI's partner in Pakistan is engaged in a legal battle to protect the rights of underage girls like Arzoo and ensure that they do not suffer the same fate.
On October 13, the schoolgirl Arzoo Raja was abducted from her home in Karachi, southern Pakistan, after her parents had left for work. After kidnapping her, 44-year-old Ali Azhar forced Arzoo to convert to Islam and marry him. When the 13-year-old's parents pressed charges, Azhar defended himself by claiming that Arzoo was 18 years old, and had converted and married him of her own free will.
The Arzoo case went viral on social media and caused outrage in Pakistan. Christians, in particular, but also Muslims, condemned the forcible conversion and marriage of the underage girl.
CSI's partner organization Pakistan Teacher Minority Association (PTMA) supported the Raja family financially – Arzoo's father had lost his job as a driver because of the time he spent on his daughter's case. CSI also helped with legal aid to enable the family to take the girl's abuser to court.
Happily for Arzoo's family, she regained her freedom after a court decision and is now in a safe house for persecuted women. But for Anjum Paul of the PTMA, the matter is not over. He is continuing to campaign for the girl to be returned to her parents.
Tackling the problem at its roots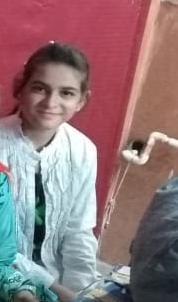 Unfortunately, there are many other Arzoos in Pakistan: underage Christian and Hindu girls who are all too often victims of forced Islamization and marriage. These are cases that the media don't report on, girls whose parents are too poor to press charges or who drop them after being threatened or bribed. The number of abductions and forced conversions is increasing at an alarming rate and the government is doing little about it. Police officers and politicians are themselves frequently complicit.
CSI project partner Anjum Paul is trying to tackle the problem at its roots. Raising the marriage age for girls to 18 will not only protect them from sexual abuse but will also allow them to complete their school education. Currently, the minimum age for marriage in Pakistan is 16 for girls and 18 for boys.
Although the Senate approved a bill in 2019 to prohibit girls under the age of 18 from marrying, it never became law. Some members of the government opposed the legislation, saying it was not in line with Islamic ideology and Sharia law.
Now Anjum Paul has launched a new campaign to have the law passed by parliament. It includes raising awareness of child rights and gender equality. There is a long way to go before the rights of underage girls are guaranteed, but Anjum Paul and his team are not giving up. "I have a dream that one day all forcibly married girls will be able to return to their parents," he says.