"Slavery exists in Sudan. Christian Solidarity International is doing excellent work in helping these children to be brought back to their families."
–        Bishop Macram Max Gassis, Bishop of El Obeid, Sudan
Since 1995, CSI has been working on the ground in Sudan to secure the freedom of South Sudanese men, women and children abducted and enslaved by Islamist militias. While in slavery, many of these people endure torture, sexual assault, and forced conversion to Islam. Despite the violence and terror, they hold on to hope – and through our underground network in Sudan, CSI is securing their freedom and bringing them home to South Sudan. CSI is committed to continuing the liberation of slaves captured during the Sudanese civil war until each one is free!
Read the harrowing stories of freed slaves.
Learn more about CSI's unique slave liberation program.
For each person returning to South Sudan, CSI provides a "Sack of Hope," a survival kit containing food and supplies crucial to beginning life in freedom again.
Each person returning to freedom in South Sudan also receives the gift of a female goat.  Goats are easy to care for, can graze on the grasses of South Sudan, and produce milk, cheese, and eventually, other goats.
Malaria in Sudan
Malaria is the #1 killer of children in South Sudan. Pregnant women are also especially vulnerable.
Its victims suffer fever, chills, nausea, flu-like illness. And death. Children who survive it can suffer severe brain damage.
Now — the rainy season is here. Mosquitoes are rampant, and the threat of Malaria is at its highest as mosquitoes transmit the disease.
Malaria can kill half a million people a year
70% of all malaria deaths occur in
children under five.
A child dies of malaria every two minutes.
Your crucially-timed gift today will be used to save those infected and prevent the spread of malaria, by providing:
Life-saving medicine. Administered by injection over the course of seven days to treat the most severe cases … this antimalarial medication saves lives!
It costs just $30 to treat one person. Please help us treat and heal 2,000 infected people immediately!
Mosquito nets. These special insecticide- treated nets reduce malaria transmission by more than half … effectively stopping the spread of this deadly disease.
Each net costs just$4. Please help us provide 25,000 nets for children now … protecting them from deadly mosquitos while they sleep.
Please give what you can today. The people of South Sudan just escaped devastating slavery … only to be at great risk this rainy season. Donate Here
With your help, our CSI team is committed to saving as many lives as possible by bringing medicine and mosquito nets to the poorest of the poor.
DR. LUKA'S CLINIC
CSI provides financial support to the clinic of our field physician, Dr. Luka Deng, who returned to South Sudan from England during the Sudanese civil war to help his people.  His clinic in Wanyjok, Aweil East County is the only stocked clinic for 150 miles, and serves hundreds of patients daily, including many war victims and former slaves.
YOUR GIFT WILL PROVIDE SOUTH SUDANESE CHRISTIANS WITH:
Freedom from slavery!
A Sack of Hope for every slavery survivor
A female goat for every slavery survivor
Free medical care at a CSI-sponsored clinic
Food aid and farming tools
Stories from the Field
Meet Achan, who found her daughter but is separated from her sons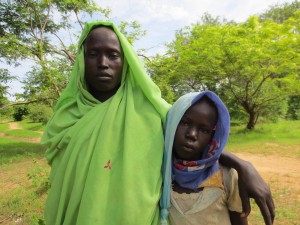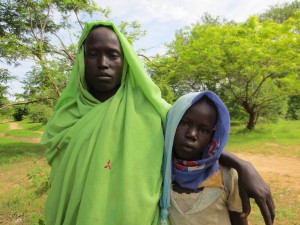 Meet Mawel, who resisted forced conversion to Islam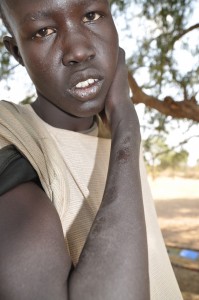 Meet Athian, who escaped with his son