In Nigeria the reported number of coronavirus infections is low. But there's huge fear that the virus could spread out of control. Among those most at risk are the tens of thousands who have been driven from their homes by conflict and who now live in overcrowded camps. CSI is working with partners in Nigeria to try to protect people in the camps against the virus.
In each of Nigeria's camps for the displaced thousands of people live in a confined space with poor sanitation. If the virus were to take hold it would spread like wildfire.
The refugee camp at Heipang in the central district of Barkin Ladi houses Christians driven from their homes two years ago when Islamist Fulani militants attacked their villages, killing over 200 people.
At the end of March the camp leaders organized a workshop to help raise awareness of the coronavirus and show people how they can protect themselves.
The more than 100 participants learned how they can reduce the risk of infection, including by regularly washing their hands with soap and water, wearing masks and avoiding shaking hands.
Our project partner, the Emancipation Centre for Crisis Victims in Nigeria (ECCVN) provided the camp dwellers with liquid soap, hand disinfectant, water dispensers and face masks. They also showed those taking part how to improvise face masks from pieces of cloth.
After the workshop many participants said they were now much better informed than they had been.
"I am greatly enlightened by this awareness because we were told that corona is an air bone disease," said 65-year-old Martha.
And 32-year-old Dadung admitted: "I was told that Africans don't contract corona and I believed that until today."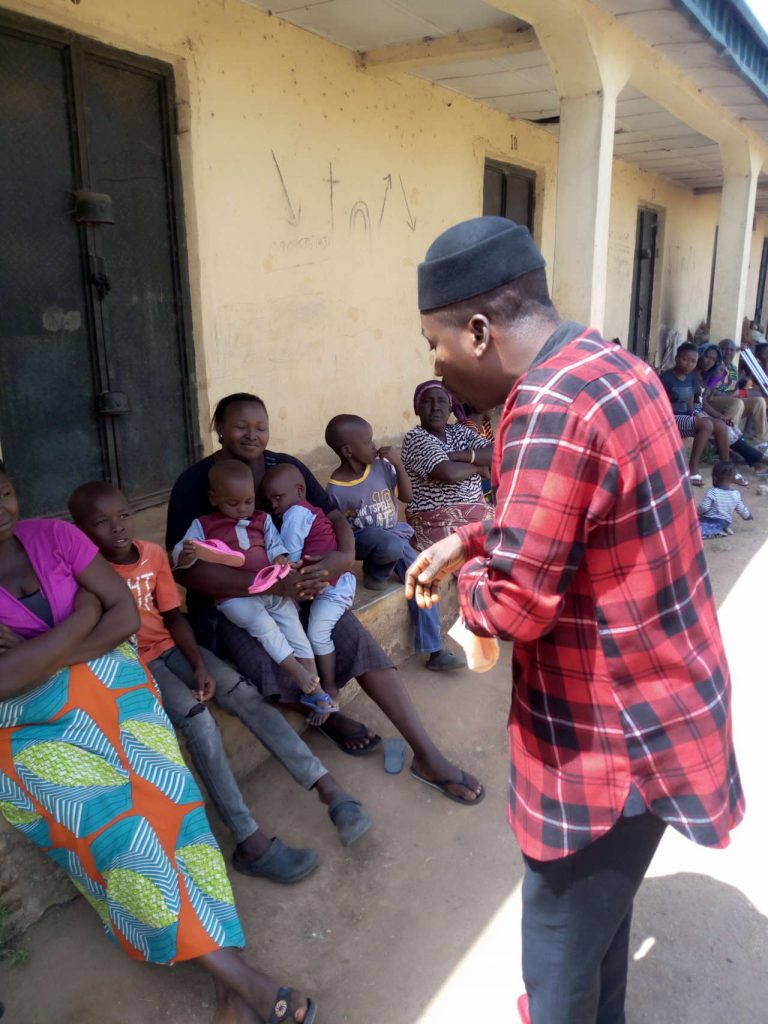 The lockdown is already having an impact on economic activities, with shops and markets closing, and those living in the camps are fearful that they will be unable to feed themselves in the weeks to come.
"We are in dire need of foodstuffs, medicines, hygiene materials and basic necessities," said a camp representative.
With your help CSI will continue to provide food and medical aid to Heipang and other camps for the displaced in Nigeria. Please give generously.