Three years ago Victoria Yahaya suffered multiple fractures in a car accident while fleeing the Islamist terror group Boko Haram. Now, following surgery to repair her damaged legs, funded by CSI, Victoria has a real chance of being able to walk again.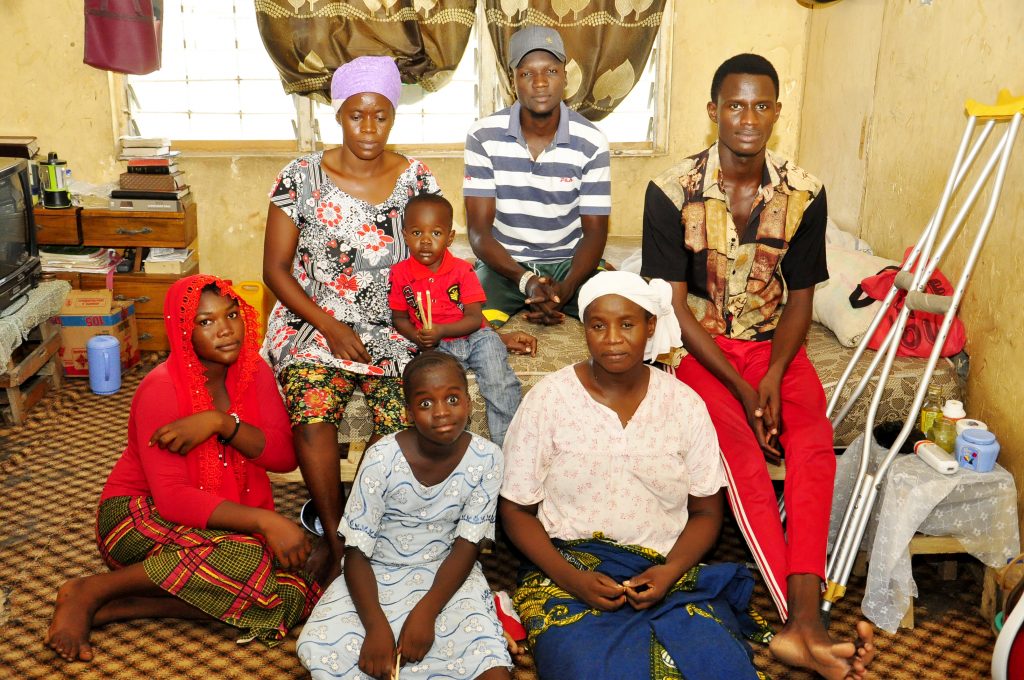 In February 2017, Victoria, her husband and their eight children were living a good life in northeastern Nigeria. Victoria worked as a nanny and market trader and her husband was a school headmaster. But everything changed on the day Boko Haram terrorists struck their village.
On the fateful day of the attack, Victoria and her children fled to a nearby town where they found refuge with Victoria's sister-in-law. Sadly, her eldest son, Amos, did not make it to safety and is believed to have been killed.
The series of tragic events continued with the death of Victoria's husband a few months later and culminated in the horrific car crash in which Victoria was the only survivor. She lay in a coma for two months, sustained 11 fractures and underwent numerous operations, including to fix metal plates in her legs.
The surgery was only partially successful; Victoria was still unable to walk. Confined to a wheelchair she could not return to work or provide for her family.
This was the situation earlier this year when CSI's local partner in Borno State, Justice Development and Peace Commission (JDPC), approached project manager Franco Majok with a request to fund orthopedic surgery for Victoria. CSI was happy to approve the request.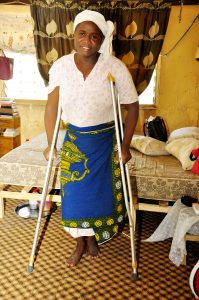 Coronavirus challenges
But carrying out such an operation in the midst of the coronavirus outbreak in Borno's capital Maiduguri was no easy undertaking.
"We had initial challenges as a result of Covid-19. The pre-surgical examinations were carried out at
the height of the lockdown here in Maiduguri," said JDPC. "Accessing the surgeon was difficult. But after repeated attempts, we got him."
The next obstacle to surmount was finding somewhere to operate. The surgery could not be carried out in the government-owned hospital because it was being used as a testing and Isolation center. So a private orthopedic center was used instead.
In May Victoria underwent a three-hour operation to remove the old surgical plates in her thighs and reinsert a new one in her right leg. Six days later she was released from hospital and is now recovering at home.
The 43-year-old mother is in a stable condition, and thanks to physiotherapy is able to move around on crutches. Photos show her smiling and surrounded by her family.
The surgeon who operated on Victoria is continuing to monitor her condition and JDPC field workers make regular visits to check up on her. As she recovers, Victoria is receiving all the psycho-social support she needs and her family are being supplied with foodstuffs.
"We are grateful to CSI for coming to the aid of Mrs Victoria," said our project partner.
"Thanks to this intervention, there is hope that she will walk again."