An increasing number of girls are being sold into prostitution in India. The horrifying stories of Prema (10) and Shanti (12) show how easily children can fall into the hands of unscrupulous human traffickers. Prema and Shanti are among 18 abducted girls who are now recovering from their ordeal in a safe house supported by Christian Solidarity International (CSI).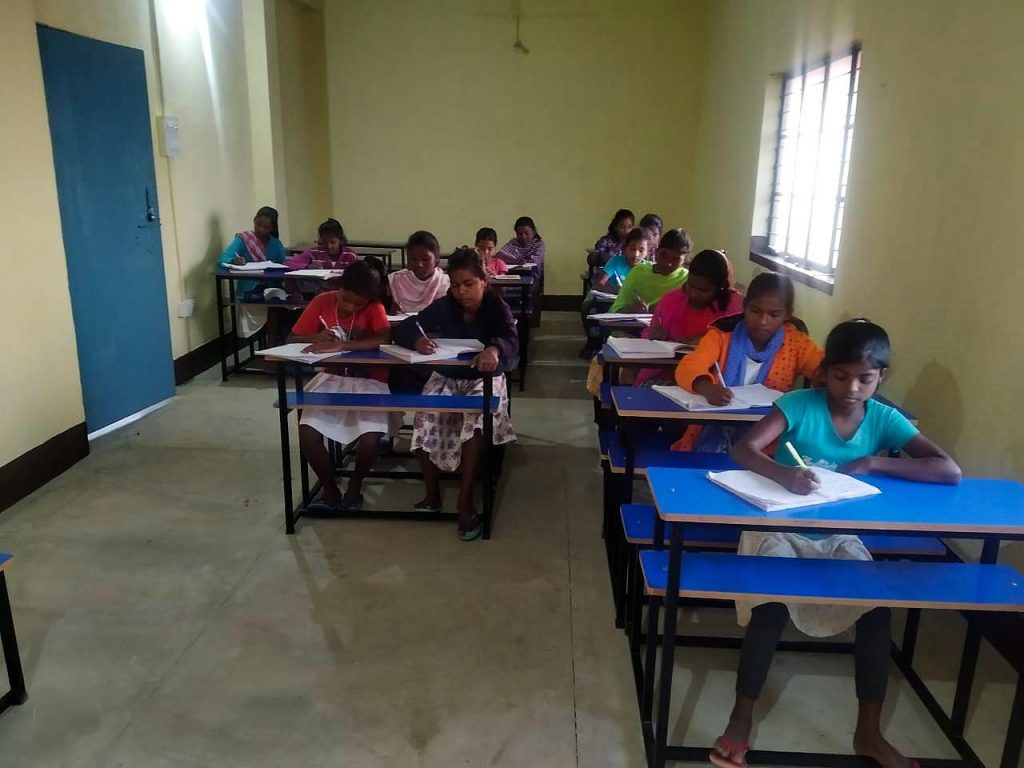 Even before the outbreak of the Covid pandemic, India was the country with the highest number of victims of human trafficking, with over 18 million people affected, primarily children and young people from rural areas. Poverty is the leading cause, and the number of Indians living in extreme poverty has increased dramatically due to the devastating consequences of the lockdown.
Prema comes from a very poor background. Her mother was always out working, sometimes for days on end. Her father was an alcoholic who wasted what little money she brought home on drink. Prema was not able to attend school and spent most of her time alone at home. The family's problems were made worse by the lockdown and Prema frequently went to bed hungry. So she was easy prey when a "nice" man tempted her with the offer of food. After winning her trust he persuaded her to go to Delhi with him where she was sold to a family as a domestic servant. There Prema lived under inhuman conditions. She was deprived of food and sleep, was beaten and was regularly sexually abused by the master of the house.
When her mother discovered that Prema had gone, she began a desperate search for her. With the help of CSI's partner on the ground they found out who had taken her. The police were able to track Prema down and she was freed from her ordeal after eight months. Given her difficult home situation, CSI's partners offered Prema a place in the safe house they run. Thanks to the professional and loving care she receives there, Prema is slowly recovering from her trauma and is enjoying going to school.
Vulnerable children left alone
When the lockdown was relaxed, countless parents left their homes to earn money and support their families. This meant they had to leave their vulnerable children alone at home.
This was the case with Shanti's family. Her parents, who were already struggling to make ends meet before the corona crisis, lost their jobs due to the lockdown. The family plunged even deeper into hardship.
Knowing that her parents were not at home, a female acquaintance visited the 12-year-old girl and offered her a job in Delhi. Without telling anyone, Shanti travelled to Delhi with her. She was hopeful she would be able to earn some money for her family. But as soon as she arrived in Delhi, Shanti was dragged off to a brothel.
Shanti's desperate parents were informed about the work of CSI's partners who work together with the police to rescue abducted children. After more than seven months, Shanti was freed from the clutches of the traffickers. The brothel owners could not be caught but her abductor was arrested. Shanti is now being cared for by CSI's partner.
An incredible gift
In mid-2019, the first six girls freed from trafficking were admitted to the rehabilitation center run by CSI's partners. There are now 18 girls living there, all of whom have experienced indescribable suffering. In the shelter the girls not only receive protection but are also being prepared to live independent lives in the future.
"Initially, they are completely shy and it is difficult to establish contact with them", says the manager. She says it is wonderful to see the girls slowly gaining confidence and developing. "It is especially touching when you see them play and laugh and they can forget their traumatic experiences for a moment. It is an incredible gift to be able to give these girls something in the way of love, respect, joy and trust".
Despite the ongoing corona crisis, CSI's partners intend to carry on their vital work of freeing girls from exploitation in 2021. Your donation makes this work possible.