Dear Friends,
Today we are excited to announce Pastor Heidi McGinness, CSI's Director of Outreach, has retired after 14 years of exemplary service to the organization.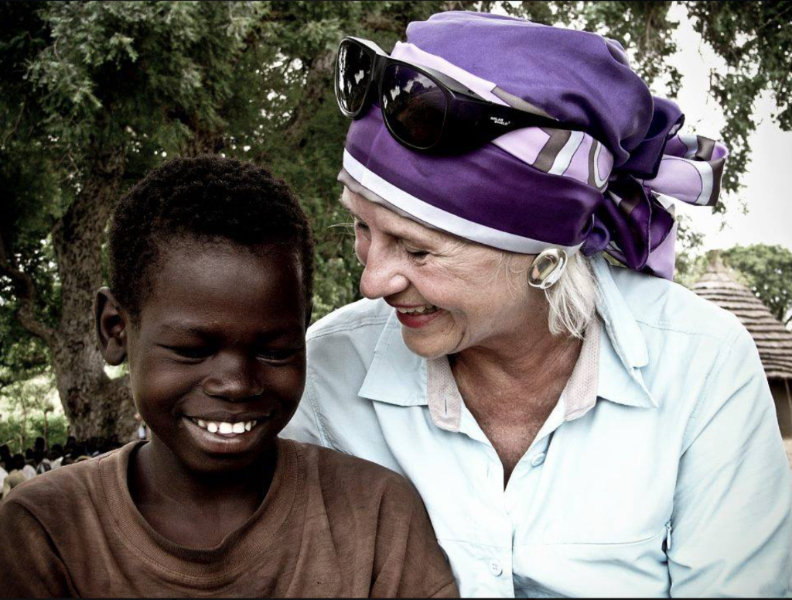 We are grateful for her stellar service, and affirm that she will be missed. During her 14-year tenure, Pastor Heidi
Impacted the lives of countless persecuted men, women, and children
Made multiple visits to Sudan, and later South Sudan, where she helped with slave liberation efforts and provided spiritual support, practical help, and hope.
Advocated for the persecuted throughout the US where her speaking engagements, radio interviews, and personal exchanges with donors have helped raise awareness, prayer, and funds to help the work of CSI around the world.
Inspired and encouraged the entire CSI team and our family of supporters through her unflinching resolve to have us stand by the enslaved and persecuted.
In 2009 Pastor Heid was inducted as a Franciscan Associate of the Dubuque Franciscans for her unwavering resolve to stand by the persecuted and poor.
She is also a recipient of the Dr. Martin Luther King, Jr. Humanitarian Award and the Dr. Martin Luther King, Jr. Business and Social Responsibility Award. She has received numerous other awards for Peacemaking, and in 2014 she was nominated for the CNN Hero Award.
You can get a glimpse of Pastor Heidi's and CSI's abolitionist work in this video
Only time and eternity will tell the full impact of her faith-filled efforts. Please join us in thanking her for her outstanding service, and wishing her well in her retirement.
"Heidi, we have been privileged to have you as a colleague. You have been an inspiration to all of us. May the good Lord bless you and keep you as you embark on a new era of service to Christ and His Kingdom."
—Dr. John Eibner
"What all of us did together in the last 14 years to free thousands of our siblings from jihadi slavery in Sudan would not have been possible without the Lord and our relentless resolve to end slavery in our day. Thank you everyone for inviting me into your homes, churches and hearts. Thank you for joining hands and hearts with CSI and with me to form a holy procession into Sudan to free our brothers and sisters and give them freedom and hope. I will continue to be an ardent abolitionist, supporter of CSI's mission and I invite you to do likewise. Thank you, God bless you. I will see you in your hometown, in the Parousia or in Glory!"
– Pastor Heidi McGinness