In Bangladesh the coronavirus lockdown has had a catastrophic impact on thousands of day laborers and farm workers who lost their income overnight. At a CSI-supported school in a rural area, 100 children and their families have benefited from food aid.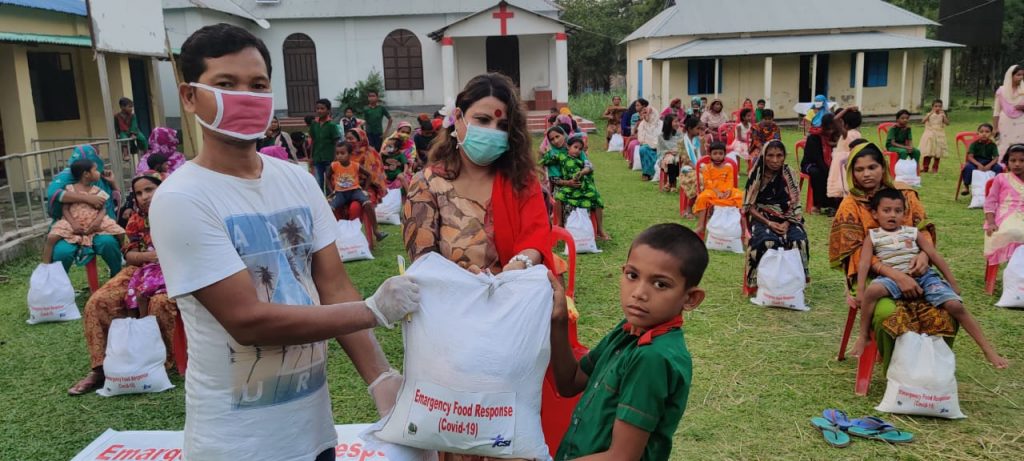 In the village of Bhaluka, two hours north of the capital, Dhaka, many families live from farming. But since the lockdown was imposed at the end of March they are unable to tend the fields. The result is that many people are going hungry.
These include pupils at the CSI-funded elementary school in Bhaluka.
The father of second-grader Antor Mia works on a rice field. After the rice is planted in February there is no work until the harvest. So Antor's father normally takes on a second job in a factory or as a rickshaw driver to earn enough for the family to live off. But not this year.
Lunches but no lessons
For the past two months there have been no classes at the Bhaluka school. But twice a week the school opens to provide a warm meal for the pupils. Keeping the required distance, they sit at their desks to eat their lunch, grateful that they will not be going to bed with an empty stomach.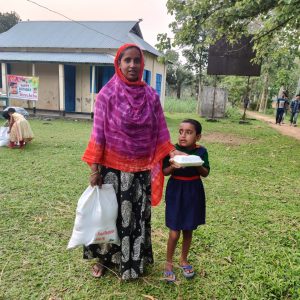 But it wasn't just the children who were turning up for a free meal. Their mothers and siblings were also hoping for something to eat. The school was unable to provide food to fill all the hungry mouths.
That's why CSI project partner William Samadder decided to distribute food parcels to every family with a child at the school. In the middle of May the families received a supply of basic foodstuffs – rice, flour, oil and lentils – as well as soap and other hygiene articles.
The families were very grateful for the assistance, which should tide them over the next few weeks until the situation improves.
With your help, CSI can continue to ensure that the schoolchildren have enough to eat for the duration of the pandemic.