In Beni Suef, Upper Egypt, CSI supports a church-run school providing elementary education to more than 700 Christian and Muslim children. Now after major rebuilding work, a senior school has been added on, enabling the children to stay and finish their education. The school's vision is to be a place where children of different religions learn to live in harmony and treat each other with respect.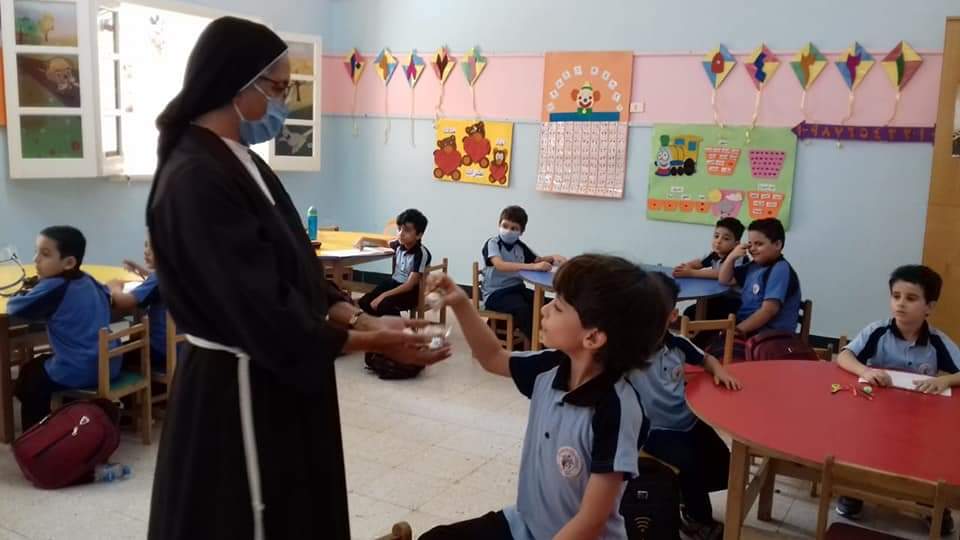 It took more than three years for the building work to be completed, but the upper school was finally inaugurated in time for the start of the 2020-2021 school year.
For Sister Nagat who leads the small community of Franciscan nuns in Beni Suef, 70 miles south of Egypt's capital Cairo, the new wing of the school is a dream come true.
'The children are so happy and they keep telling me: "Sister, we never want to leave this school"'!' she tells us.
At last, the children have the opportunity to finish their compulsory education in her school. "Until now, they had to go somewhere else for that. It was heartbreaking for me that we could not keep them with us until the end of their schooling," she says.
Christian and Muslim children
In 2020, the Franciscan school had 179 pre-school children, 516 primary school pupils and 70 students in the first year of secondary school. The schoolchildren comprise equal numbers of Muslims and Christians. The teaching staff is also religiously mixed. In a region marked by tensions between faith communities, the school is a place where different religions learn to live together in peace.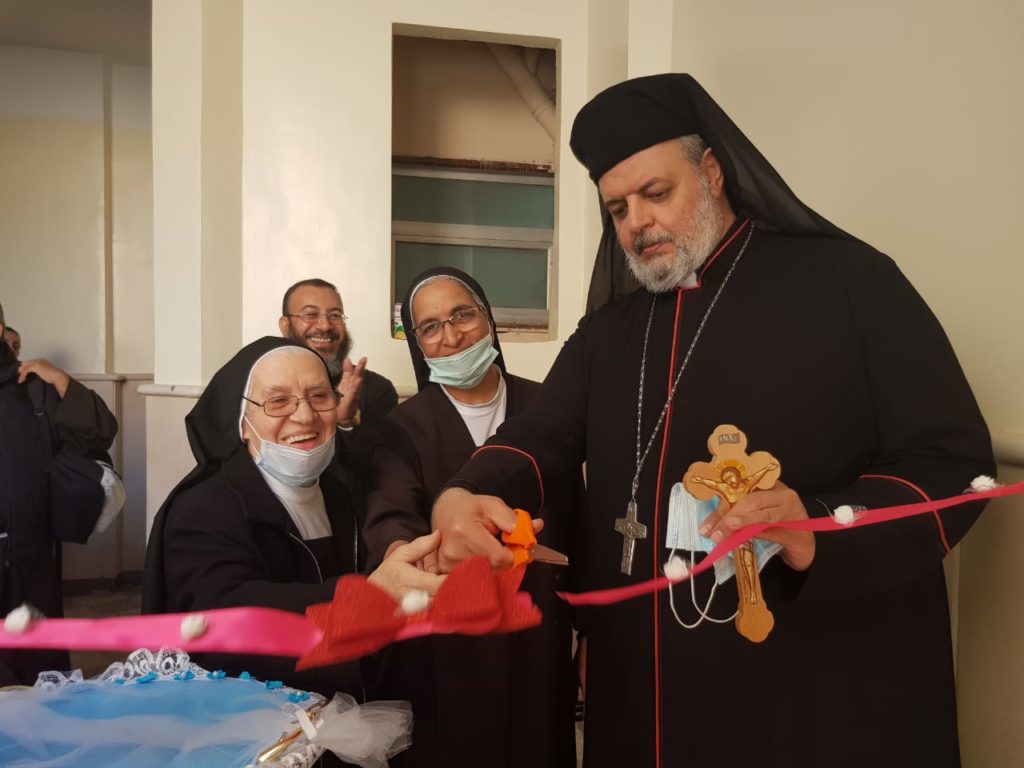 "We work a lot with the children, teachers and parents on these issues", explains Sister Nagat. "I am convinced that the children will draw on the experience they gain here in their later lives, and that they will become citizens who treat each other with mutual respect".
This has been the school's vision since it opened its doors at the end of the nineteenth century. But not everyone respects that vision. In 2013, supporters of the Muslim Brotherhood attacked and burned down the school, alongside many other Christian institutions across the country, following the ouster of President Mohammed Morsi.
Since then, the school has been rebuilt, thanks in part to the support of CSI and its donors. The new senior school is testimony to the Franciscan sisters' unwavering commitment. "I don't have the words to express our gratitude for everything. CSI has always been on our side through all the difficulties we have faced," says Sister Nagat.