Millions of people, especially Christians and Hindus, work in slave-like conditions in Pakistan's brickworks. Many are in debt to their unscrupulous employers. Thanks to the generosity of its donors, Christian Solidarity International (CSI) has been able to help several families break free.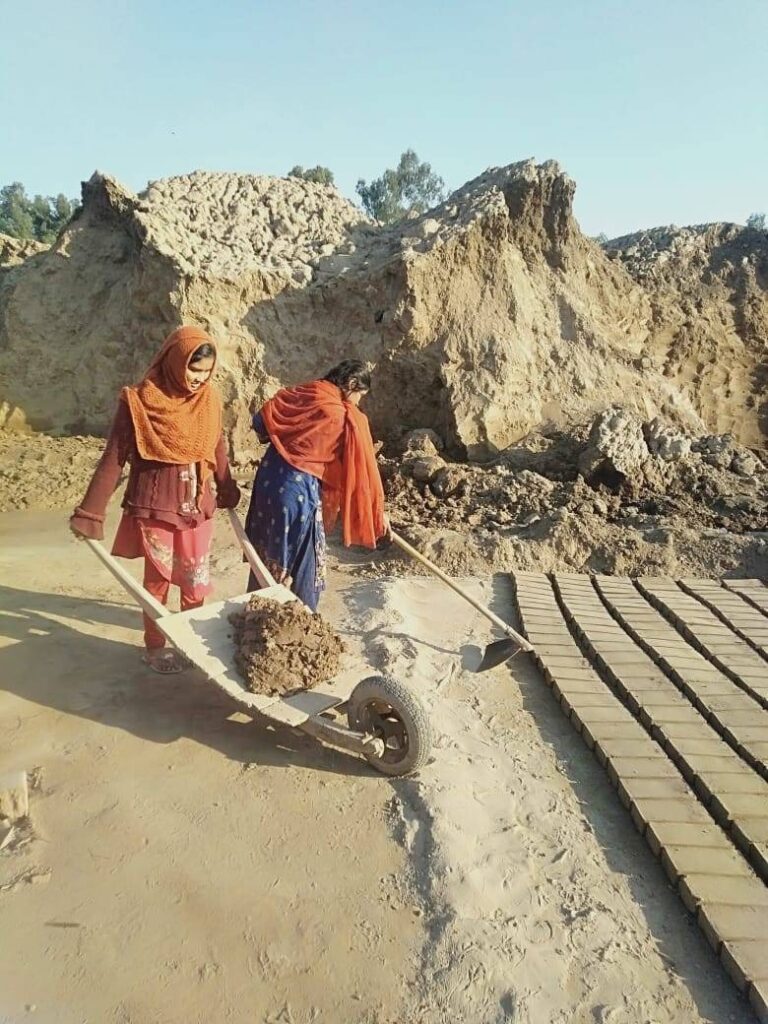 The work is unimaginably hard: a labourer's family has to mould about 1,000 bricks a day, dry them and then fire them in the kiln. Their average daily wage of the equivalent of four dollars is far too low to cover the cost of living.
To survive, many families take out a loan from the Muslim factory owner and fall into a debt trap from which there is no escape.
Children are forced to work alongside their parents. Around 70 percent of the 4.5 million brickyard workers in Pakistan are minors. Because of the hours they spend working, many of the children don't go to school or fall behind with their studies.
"I don't want my children to live like slaves"
Shoukat Masih's family were forced labourers in a brick factory in Punjab province. In 2014, Shoukat's wife Razia fell ill with cancer. To pay for her treatment and for his three daughters to marry, Shoukat had to take out a loan from the factory owner.
Riba, one of the married daughters, had to leave school after grade five to work in the brickyard. Several of Shoukat's younger school-age children also worked there. They explained to CSI's local partner that they were unable to do their homework because of the time they spent in the brickyard. "I always worry about the future of my children. I don't want them to have to live like slaves too," said Shoukat.
Youhana Masih and his wife Abida live with their three children in Gojra, also in Punjab province. The family would not have been able to make ends meet without the money they borrowed from the factory owner. But their debts grew from day to day. Their children aged between five and ten years old had to help their parents in the brickyard after school. As a result, Eishal, Sharjeel and Aliya fell behind with their schoolwork and had trouble concentrating at school.
Inherited debt
Saleem Masih and his wife Nasreen Bibi from Gojra were also caught in a debt trap. Eight years after the death of her husband, Nasreen also died in April 2020. On her death, the couple's accumulated debts were transferred to their three children, son Naeem (23) and daughters Muqaddas (19) and Shamim (15), who all had to work under difficult and dangerous conditions in the brickyard.
Thanks to the help of donors, CSI was able to pay off the debts of the three families and give them a new start. Shoukat Masih, Youhana Masih and the children of Saleem and Nasreen are now leading independent lives in freedom and have set up small businesses with CSI start-up funding.
CSI project partner Anjum Paul continues to visit the families regularly to offer them support.