by Masara Kim, Jos
At least 26 people have been killed in armed attacks on Christian villages in Nigeria's Plateau State from March 29 to April 4.
Several people were injured and dozens of houses razed in the attacks in northwestern Bassa Local Government Area, which houses the 3rd Division of the Nigerian Army.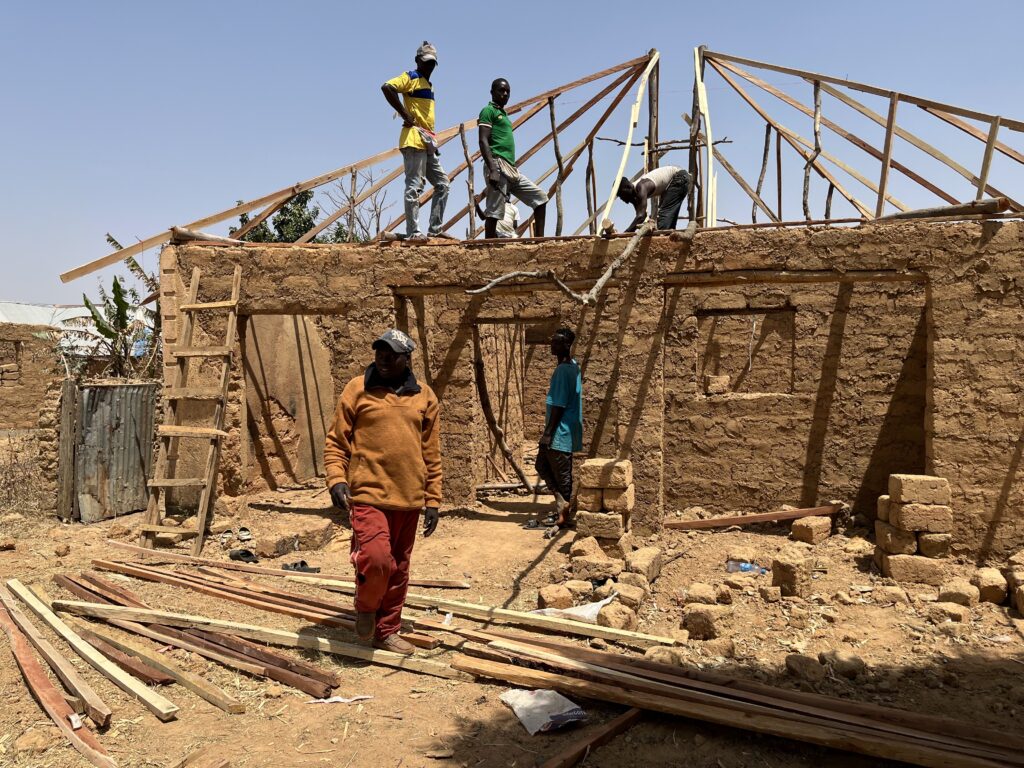 The attacks targeted farmers and previously displaced persons who had recently returned to their homes, said Musa Agah, a lawmaker representing Bassa/Jos North in the Nigerian House of Representatives.
In the latest instance, terrorists armed with assault rifles on April 4 killed three people in Ariri, a small farming town in an area called Jebbu Miango, according to a journalist, Lawrence Zongo, who is a native of Bassa.
Several houses were burnt down in the attack that took place around midnight, said Lawrence.
A day earlier, two people were killed in an ambush in Ditivi town. This town is located five miles southwest of Maxwell Khobe cantonment, the 3rd Army Divisional headquarters in Rukuba, Bassa LGA.
The attack at about 6am local time occurred 50 meters away from a prominent military checkpoint, according to Ezekiel Bini, a local youth leader.
Hours before the ambush, a group of armed men opened fire at villagers attending a cultural festival in Chando-Zirechi, a small town in the north of the Maxwell Khobe cantonment. Ten people were killed and 17 others injured, said Bini.
According to Bini, eight others were killed in separate attacks. "On Monday [March 29], five were killed in Kwall District, on Tuesday [March 30], two were killed in Kpatenvie village near Jebbu Miango town and on Thursday [March 31], four were killed at a mining site in Miango," he said.
Homes and property destroyed
In the attack on March 30, 15 houses were burned down, according to Robert Ashi, the president of Irigwe Development Association – a local tribal association.
"About 20 food barns and kitchens were razed, and 10 water pumps, one car and one motorcycle were all destroyed. Countless Irish potato seeds stored for planting were burnt and destroyed," wrote Ashi in a text message.
All the attacks were carried out by "Fulani militia", wrote Ashi.
The military whose commander in Plateau State – Maj. Gen. Sallau Ali, a Fulani Muslim – has previously been accused of complicity with terrorists did not intervene in any of the incidents, Bini said.
"We are beginning to suspect the military in these attacks," he said. "We are going to file a petition demanding the removal of this GOC [Garrison Officer Commanding the 3rd Army Division – Major General Ali]," he added.
Villagers traumatized
The attacks have terrified the already traumatized villagers who were struggling to resettle after they were displaced by previous attacks in the area, said Agah in a phone call.
"These attacks are heartbreaking, especially given that we have made frantic efforts to see that our people return home and continue their farming which is their main source of income," he said.
More than 24,000 people were reportedly displaced by armed attacks which killed close to 100 people within three days last year.
The IDPs living with relatives or taking refuge in camp-like settings in surrounding cities were abandoned by the administration of President Muhammadu Buhari, which has failed to protect citizens, said Agah.
"If the people are continually killed and the government does not show concern, it suggests nothing but complicity," he said.
Police and military authorities have yet to comment on the attacks.