Residents of Jol community in Nigeria's central Plateau State are protesting over the loss of their land following deadly attacks on their villages by Islamist militias.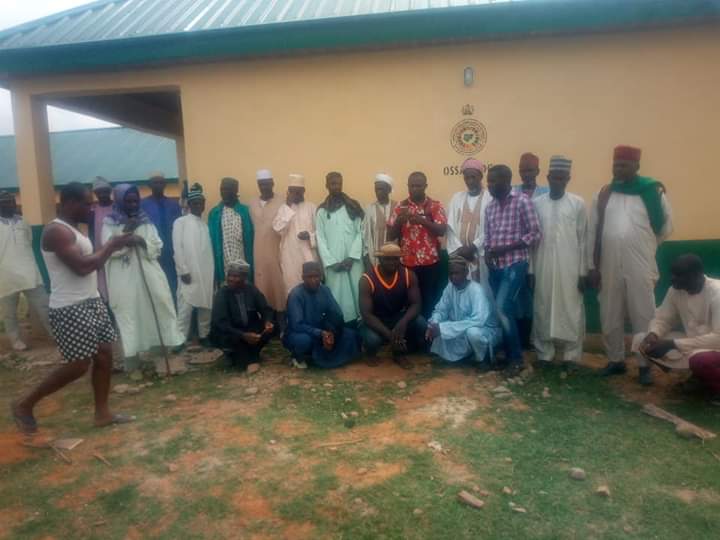 Hundreds – if not thousands – of innocent people have been killed by Islamist Boko Haram and Fulani militants so far this year in Nigeria and countless have been driven from their homes.
In a protest letter to the central government in Abuja, the Jol residents say that as a result of unabated terror attacks since 2001, they have been driven out of nine of the 16 hamlets that made up the community.
And in the seven remaining hamlets not all villagers have been able to return home.
140 dead, hundreds injured
"The community has lost over 140 native inhabitants, hundreds injured, thousands displaced, valuables worth millions to the Fulani's continued aggression," the letter from the Jol Community Development Association reads.
It adds that vast tracts of land have been forcefully taken over and occupied by the Fulani thereby robbing the locals of their farms and means of existence.
The Jol Community Development Association says it has called tirelessly on the authorities to come to the people's assistance and help them reclaim the land grabbed, but to no avail.
One of the hamlets that has been destroyed and taken over is Rankum, which has been renamed Mahanga village. Construction of a new school block is underway in the village.
The fact that the Jol community elders were not consulted over the building leads locals to deduce that the rationale behind the continued attacks is "no other than the ethnic cleansing and territorial expansionist agenda of the Fulani", the letter states.
CSI's partner Emancipation Centre for Crisis Victims in Nigeria (ECCVN) has recorded dozens of attacks on Christian villages in Plateau and neighboring Kaduna State in the past few months – despite the coronavirus lockdown. Those killed included pastors, pregnant women and children.
The situation is so bad that earlier this year CSI warned of an impending genocide of Christians in Nigeria.