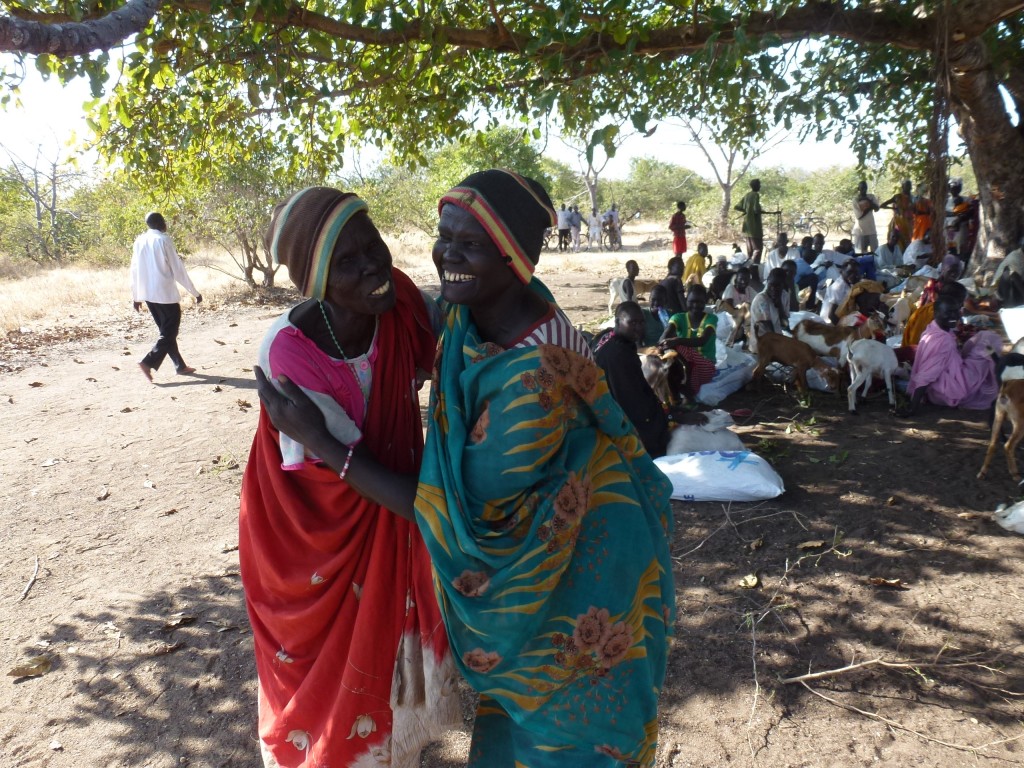 On December 6 and 7, 329 people were freed from slavery in Sudan through CSI's underground slave liberation network, and returned to their homeland in South Sudan. The enslaved people were either abducted during Sudan's Islamist regime's genocide against South Sudan from 1983-2005, or born into slavery.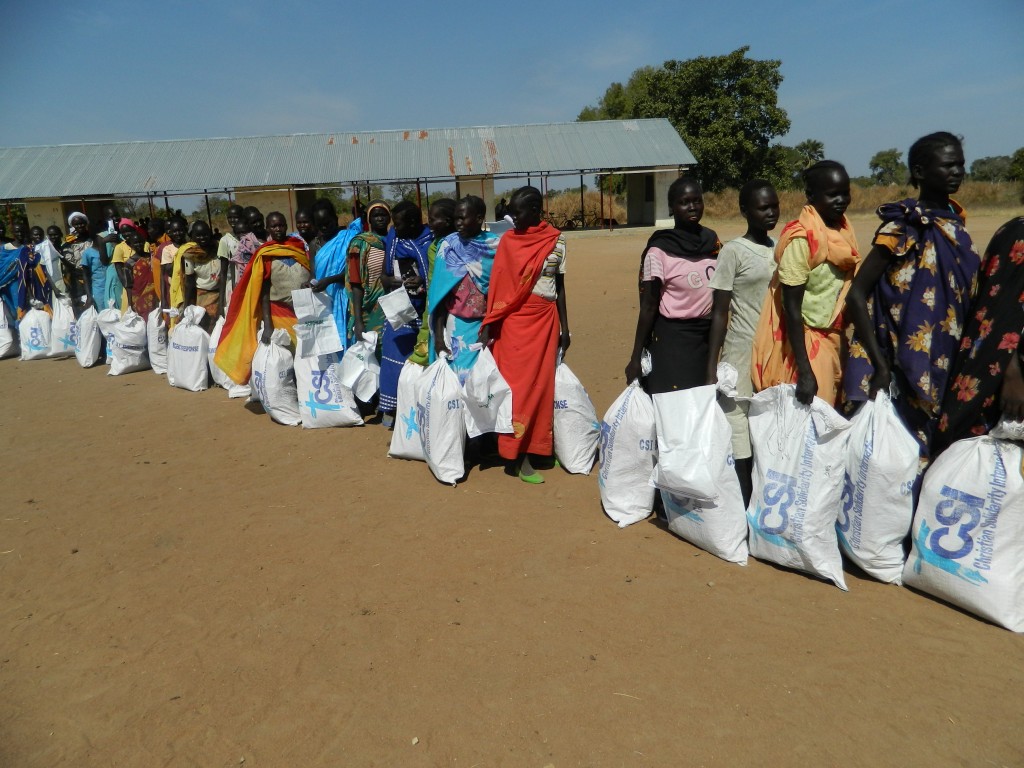 This brings the total number of people freed from slavery through CSI's networks in 2014 to over 1,700. Thanks to CSI's donors, they are all free!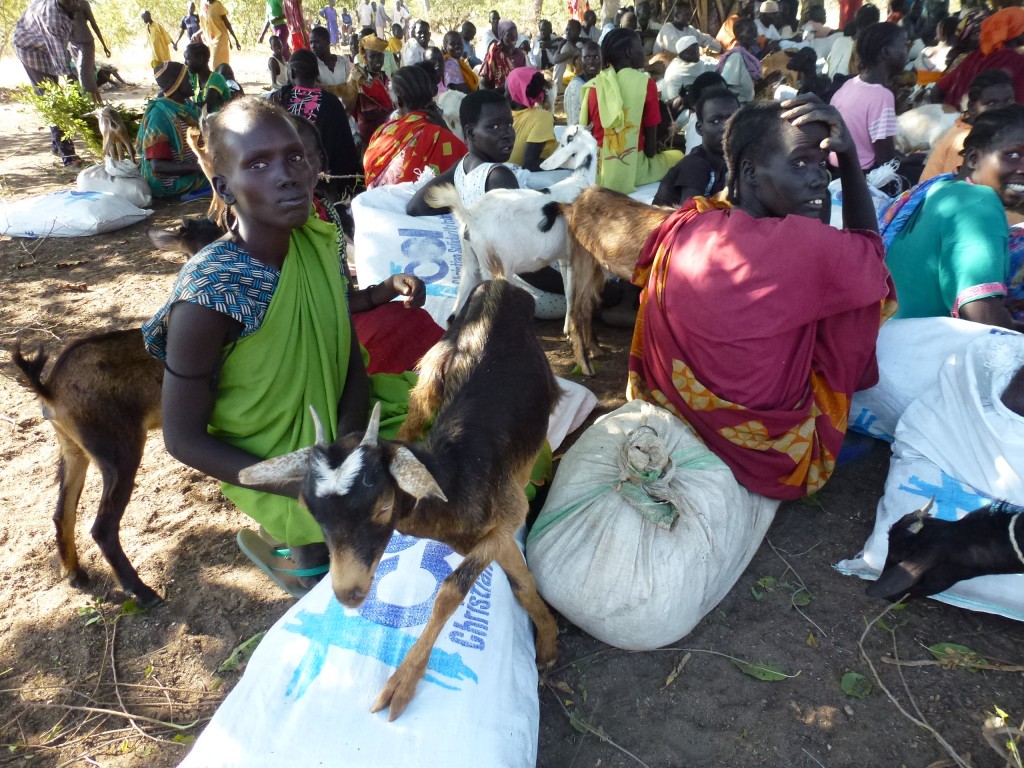 All of the slavery survivors received Sacks of Hope, a female goat, and a ration of grain as they begin their new lives in freedom.
Akol was abducted and enslaved by Northern jihadists at the age of 11. "I saw 5 people who tried to escape have their throats cut," she told CSI interviewers. "I was afraid to escape. We walked North moving day and night. On the way I was gang raped by four Arabs; I was raped every day." While in slavery, she gave birth to a baby boy, Mohammad. He will grow up in freedom.
Garang, 28, left, was captured in a slave raid on his village in 1998, in which both of his parents were killed. "On the way North, girls were raped by many men," he said. "The girls were very young.  We heard their screams and cries. I saw six persons killed in front of my eyes.  I was afraid to be killed too."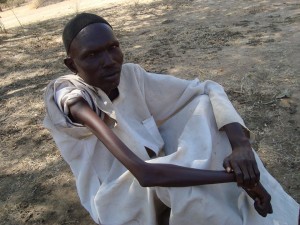 In North Sudan, Garang's slave master beat him mercilessly for losing a goat,  resulting in him losing the use of his right arm.
"But God has answered my prayers; He has brought me home," he says. "Please bring the others in the North home too."