Fifteen-year-old Esther Dankye from central Nigeria was on the verge of dropping out of high school as her widowed mother could not afford the fees. Now, thanks to financial assistance from Christian Solidarity International (CSI), Esther still has hopes of going on to university and getting a good job.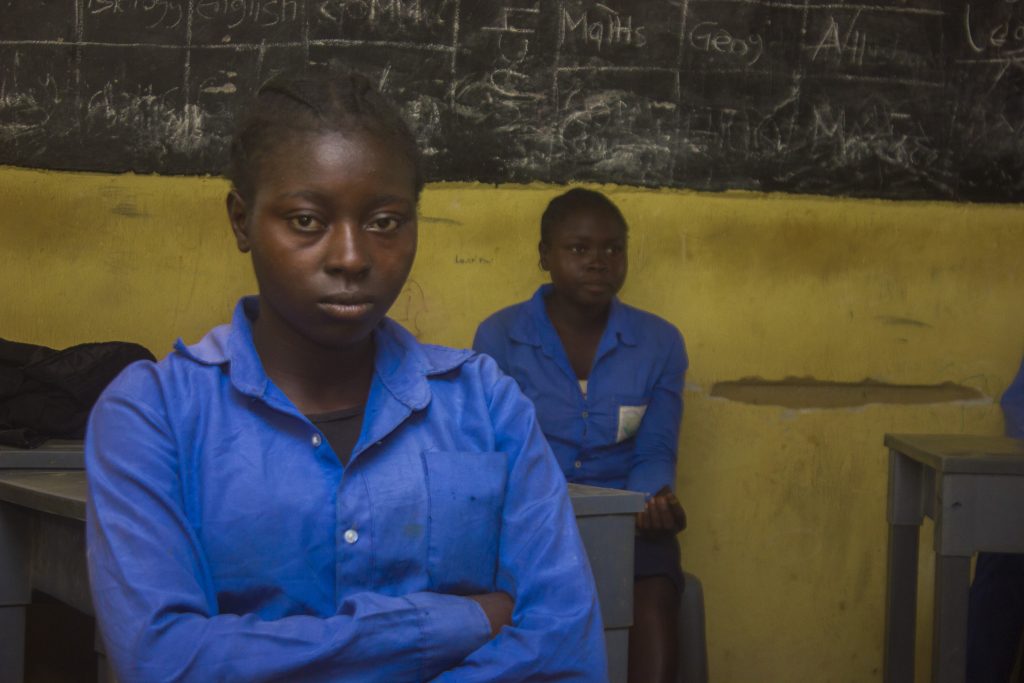 Three years ago, Esther's father was killed when armed assailants attacked their village of Rim in Central Nigeria's Plateau State, shooting everyone in sight. Since then, life has been very difficult for his widow.
Esther's mother, who has no education or training, now bears sole responsibility for supporting the family.
"We go into artisanal mining to get money for food," Esther told CSI's local partner, Emancipation Centre for Crisis Victims Nigeria (ECCVN). At other times, they sell firewood and work on people's farms. However, this work is seasonal.
Esther hopes to change the family fortunes when she gets a degree. But the family barely have enough for food, let alone to pay for school.
70 schoolchildren have lost a parent
March 15 was the deadline for registration of candidates for the 2021 West African Senior Secondary Certificate Examination.
In arrears with her school tuition fees, Esther was in despair. She knew she would miss the deadline, and have to wait at least another year to sit her school-leaving exams.
Hearing of Esther's plight ECCVN, a local non-governmental organization advocating for welfare and rights of communities oppressed by violence, stepped in to pay her registration fee with funds provided by CSI.
Esther was overjoyed. "I am just speechless. I can't thank you enough", she said, her eyes welling up with tears.
The principal of Esther's school, Government Secondary School Rim, Tabitha Dongs, was also moved to tears. "I am deeply touched by this. Thank you so much Emancipation Centre for Crisis Victims in Nigeria," she said, as the funds were handed over.
According to the principal, over 70 children in her school have lost a parent to the religiously-motivated violence in central Nigeria since she was posted there last year. She has used her resources to assist some, but cannot help them all. Even with 17 pupils receiving a state scholarship, the burden is still "enormous", she said.
CSI's local partner is doing all it can to ease the plight of children who have lost parents in Plateau State. Your donations ensure that CSI can continue to support this vital work.