In August, CSI responded to a request for emergency assistance following a series of brutal attacks on mainly Christian villages in central Nigeria. Three months on, the victims have been recounting their stories and expressing their gratitude for the help they received.
Dozens of people died, hundreds were injured and thousands displaced in attacks by Islamist herdsmen on ten villages in southern Kaduna State in July and August 2020. The Catholic Diocese of Kafanchan made an urgent appeal to CSI for help in providing food and shelter.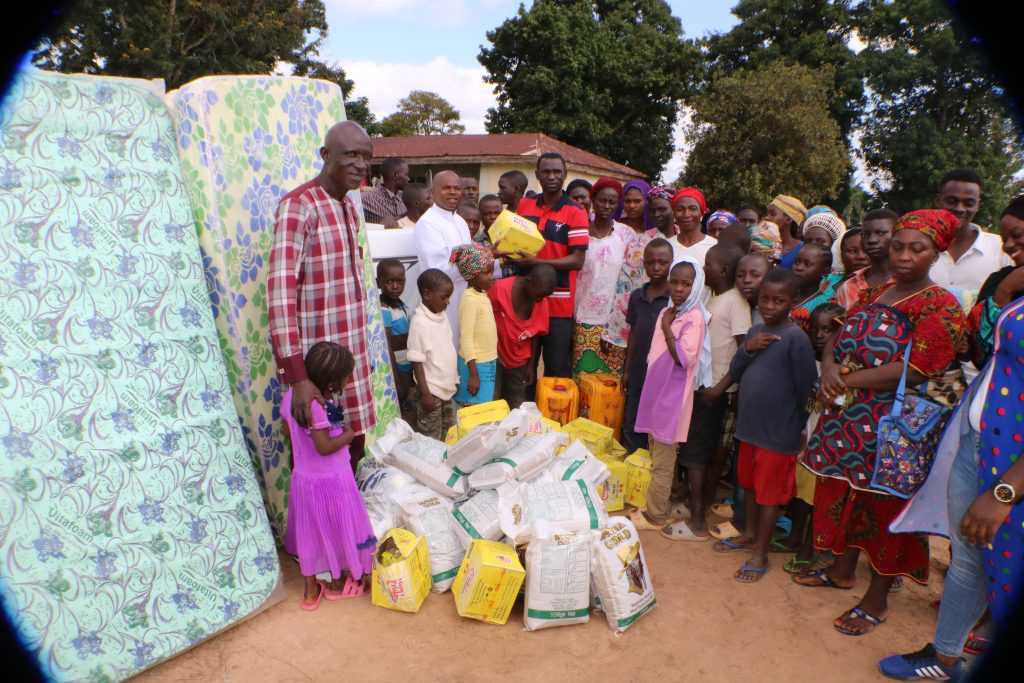 Daniel's story
Daniel Yashim, a 56-year-old farmer from Chibob, recounted the tragic story of what happened to his family on the night of July 8. When the herdsmen arrived at around midnight, shooting and burning houses, Daniel directed his wife to take their seven children and head for a neighboring village while he gathered together a few valuables. But before he could leave the house, the attackers arrived.
"I tried to escape but I was shot three times and fell down unconscious. They thought I was dead so they set fire to my house, destroying all my property including foodstuffs," said Daniel.
Much worse was to come: "My wife was carrying our five-month-old child on her back. As she was crossing the river to get to the next village the child slipped off her back and fell into the water and drowned."
"But I thank God that we have survived even though I lost everything. My only source of hope now is the unharvested farm produce. My thanks go to CSI and some home-based church organizations who came to our rescue."
Patience's story
The day after Daniel's village was overrun, a similar attack took place in Kigudu. Patience Butrus, a mother of three and a professional tailor, lost her husband, her home and her livelihood.
"I was shot in my stomach and the bullet remained inside until after the surgery that was carried out. My three children survived the attack," Patience told us.
"I lost my tailoring machine to the fire that burnt down the house. Now I don't have money to buy another machine. Even customers' clothes and materials were burnt. However, I thank God that I am recovering now, and also thank those who assisted in paying my hospital bill."
Joel's story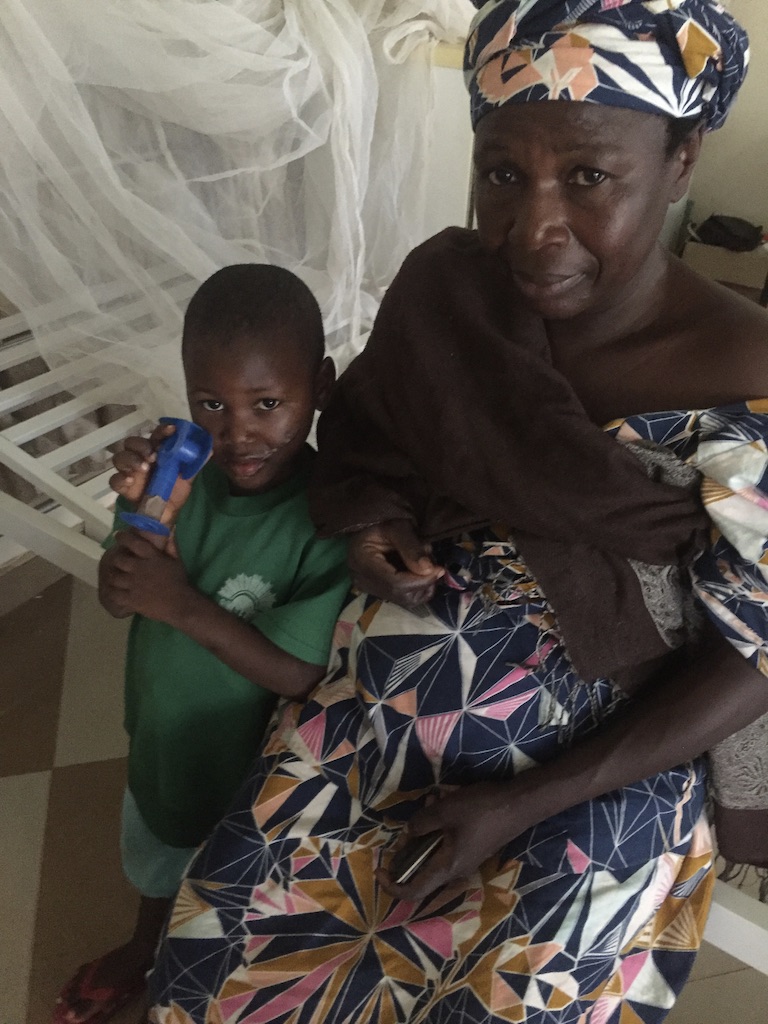 Joel Cephas is only four years old, so unable to tell his story himself. When the Fulani herdsmen attacked the village of Zikpak on July 24, the young boy and his mother were asleep. Awaking to the sound of guns and wailing, they left their house and headed for the next village. Sadly, Joel was hit by bullets on his lower jaw and left shoulder. Joel underwent surgery and is now making a speedy recovery. His mother hopes he will soon be able to return to school.
Thanks to your donations, CSI was able to help cover Joel, Veronica and Patience's hospital bills. In addition, it provided all the victims with mattresses and foodstuffs, including rice and cooking oil.
Veronica's story
Veronica Yakubu, a 20-year-old student from Kukum Daji, was preparing for her final school exams when her village was attacked at night during marriage celebrations.
"Suddenly we heard gunshots and people started running for cover. I was running too but before I could go 50 meters, I was shot in my back. I fell down immediately and was lying in a pool of blood. When the attack was over, I was taken to Bethany hospital, Kafanchan. It was so bad that I lost a lot of blood," said Veronica.
Veronica's brother was also shot and injured and their home destroyed by fire.
"Life is not easy for my family now. I thank God that some people have helped me to pay part of my hospital bill, especially CSI."
Na'omi's story
Na'omi Isaac from Ungwa Magaji, who is married with three children, was also injured when her village was invaded on the evening of August 14.
"My husband was traveling that day but I was home with my children. I was shot on my leg and I fell down. One of the bullets remained inside my leg but was removed through surgery. I had some health challenges even before now which have claimed most of our earnings. As a result of my ill health, we have been living from hand to mouth. I appreciate the assistance received from CSI through the Catholic Diocese of Kafanchan," said Na'omi.
She added, "Our main occupation is farming but we may venture into business, like starting up a provisions store where I can sell items that can add to our income. But I thank God that I am better now and I look forward to a better future."