The coronavirus pandemic is having a major impact on life in the United States and in Europe. But in developing countries with dense populations and decaying healthcare systems, the virus could have a devastating effect. CSI is working with partners around the world to help stop the spread of the disease and to bring relief to those suffering hunger. CSI relies on your donations to fund this vital work.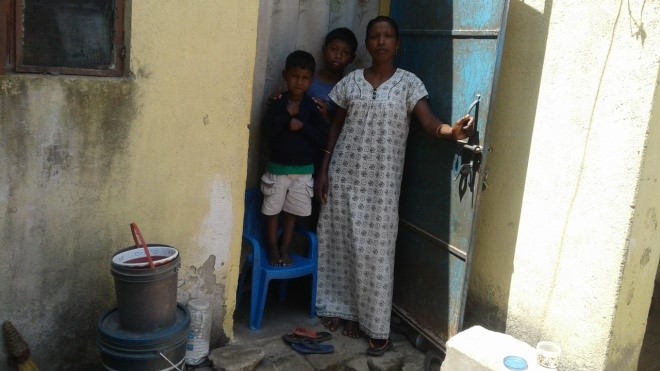 India
The coronavirus lockdown in India is having a dramatic impact on the country's poorest people for whom life was a struggle even before the outbreak of the virus. CSI's partners are working tirelessly to provide food aid.
Since March 24 when the government imposed a lockdown, millions of day laborers – including rickshaw drivers, garbage collectors and street sellers – have been unable to work. With no income they struggle to provide food for themselves and their families.
No food for Christians
The Indian government has set up a fund to help those most in need, and announced that it would be used to distribute food to the poor free of charge for three months.
But CSI's project partner Parul Singh says that non-Hindus are effectively excluded from the government food aid program. Christians and Muslims are among the minorities affected by this discrimination. She has received reports of church members and pastors being attacked when they went to collect their food allocation. "This food is not for Christians," they are told.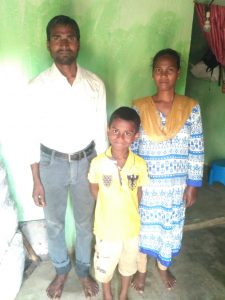 Pastor Benjamin from the state of Jharkhand, who is supported by tithes from his congregation, is struggling to feed his family now that his parishioners have no work and therefore no money. "To face discrimination in times as difficult as these is really tough," said the pastor, describing how he was refused a food parcel and beaten by police.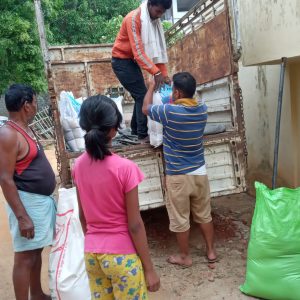 Hundreds helped
"It is really hard to see people going hungry and in despair and not be able to help them all," says our partner.
In various parts of India teams funded by CSI are working to ensure that those in greatest need receive food aid. They have distributed food parcels to hundreds of families, including that of Pastor Benjamin, as well as to destitute people living on the streets.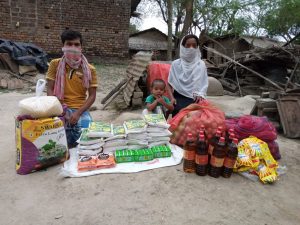 The response is one of deep gratitude, say CSI's partners. The help they receive and the respect they are shown means a great deal to those who have no value in the eyes of society.
With your help, CSI can continue providing assistance to the needy – for the duration of the pandemic and beyond.
Bangladesh
In Bangladesh too, to the east of India, CSI's partner has launched a massive information campaign, printing off 500,000 flyers. Bangladesh has one of the densest populations in the world so social distancing is virtually impossible. And persuading people to change their behavior is proving difficult.
"People have to go to work as otherwise they would have nothing to eat", says project partner William Samadder. Around 50 volunteers, most of them pastors, are helping distribute the flyers to mosques, churches and temples.
Nepal and Sri Lanka
CSI's partners in Nepal and Sri Lanka are also engaged in distributing information brochures throughout the country.
In Nepal, our partner has additionally received special permission to begin distributing foodstuffs, medicines, face masks and disinfectants. Nepal is currently on the brink of a food shortage after the closure of its borders. The country relies on food imports from neighboring India.
Pakistan
In Pakistan, government measures to stop the spread of the coronavirus are having a huge impact on the poorest members of society who are struggling to find enough to eat.
As a result of the lockdown thousands of unskilled workers and day laborers have lost their livelihoods and can barely feed their families. Christians, who belong to the poorest sectors of society, are particularly vulnerable and are largely excluded from the food aid provided by Muslim organizations.
Through its project partner Christian Solidarity International (CSI) is providing emergency assistance to those in greatest need, such as the young Christian woman Musami from the slums of the teeming metropolis of Karachi.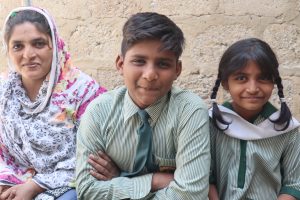 Musami's troubles began even before the outbreak of the pandemic. Her drug-addict husband left her when she was pregnant with her second child. For years Musami scraped by on the meager earnings she made from her job cleaning in a clothes factory. It was a relief to Musami when her two children – Harrison and Mary – found places at the CSI-sponsored school for slum-dwellers in Karachi.
Now, as a result of the spread of the coronavirus, Musami's factory has closed, along with the children's school. With no work and no income, Musami was facing the prospect of not being able to feed her family.
Nigeria
In Nigeria the reported number of coronavirus infections is low. But there's huge fear that the virus could spread out of control. Among those most at risk are the tens of thousands who have been driven from their homes by conflict and who now live in overcrowded camps. CSI is working with partners in Nigeria to try to protect people in the camps against the virus.
In each of Nigeria's camps for the displaced thousands of people live in a confined space with poor sanitation. If the virus were to take hold it would spread like wildfire.
The refugee camp at Heipang in the central district of Barkin Ladi houses Christians driven from their homes two years ago when Islamist Fulani militants attacked their villages, killing over 200 people.
At the end of March the camp leaders organized a workshop to help raise awareness of the coronavirus and show people how they can protect themselves.
The more than 100 participants learned how they can reduce the risk of infection, including by regularly washing their hands with soap and water, wearing masks and avoiding shaking hands.
Our project partner, the Emancipation Centre for Crisis Victims in Nigeria (ECCVN) provided the camp dwellers with liquid soap, hand disinfectant, water dispensers and face masks. They also showed those taking part how to improvise face masks from pieces of cloth.
After the workshop many participants said they were now much better informed than they had been.
"I am greatly enlightened by this awareness because we were told that corona is an air bone disease," said 65-year-old Martha.
And 32-year-old Dadung admitted: "I was told that Africans don't contract corona and I believed that until today."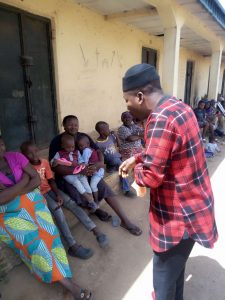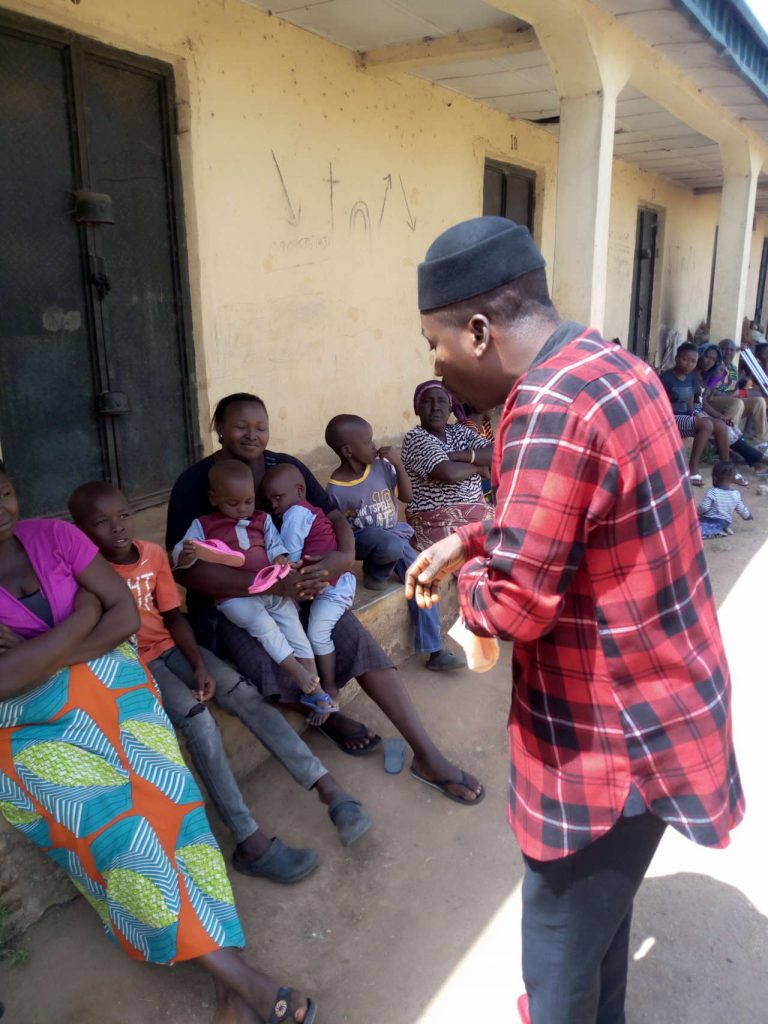 The lockdown is already having an impact on economic activities, with shops and markets closing, and those living in the camps are fearful that they will be unable to feed themselves in the weeks to come.
"We are in dire need of foodstuffs, medicines, hygiene materials and basic necessities," said a camp representative.
With your help CSI will continue to provide food and medical aid to Heipang and other camps for the displaced in Nigeria. Please give generously.
South Sudan
Three hundred people who were held as slaves in Sudan have returned home to South Sudan after a slave liberation operation conducted by CSI in the first week of April. At the same time, CSI organized a workshop to raise awareness among former slaves about the coronavirus pandemic.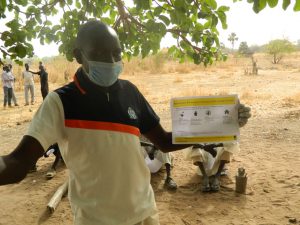 The freed slaves – men, women and children – were all returned to their home districts of Aweil north and east districts. Awareness of the virus was very low, both among those returning and those who were resettled in the area earlier, according to CSI's project manager. "Among the former slaves, life in the region is normal, no one has been talking or thinking about the virus until today, " said Franco Majok.
He said the slave retrievers had not heard of any cases of coronavirus in the remote areas of Sudan where they work and did not believe that coronavirus would affect their work.
South Sudan is currently one of the countries least affected by Covid-19. As of April 7 just one case had been recorded. But many more people could be affected as the world's newest country lacks the means to test for coronavirus.
If the virus were to spread quickly it could have a devastating impact in South Sudan, which is desperately short of medical facilities and health workers. CSI is taking the threat very seriously and asked Daniel Deng, the health worker who provides medical assistance to returning slaves, to organize a workshop on how to minimize the risk of contracting and spreading the infection.
Deng outlined the key hygiene rules, such as washing your hands frequently, avoiding shaking hands, covering your mouth and nose when coughing or sneezing, keeping a distance from others and staying at home. Volunteers helped by showing people how to wash their hands properly.
Before the workshop, people relied solely on prayer and traditional practices to protect themselves from the disease, said Majok. "People woke up early in the morning and started beating drums, singing aloud and burning fires, asking God to take the coronavirus away from them. They also ordered everyone to drink tea without sugar. These are the things the Dinka people did in the old days when there were no hospitals."
Iraq
In Iraq, as in other Middle Eastern countries, CSI's local partners are acting to prevent the spread of coronavirus and to provide relief to those who have lost their income as a result of the lockdown. So far 75 families have benefited from food aid.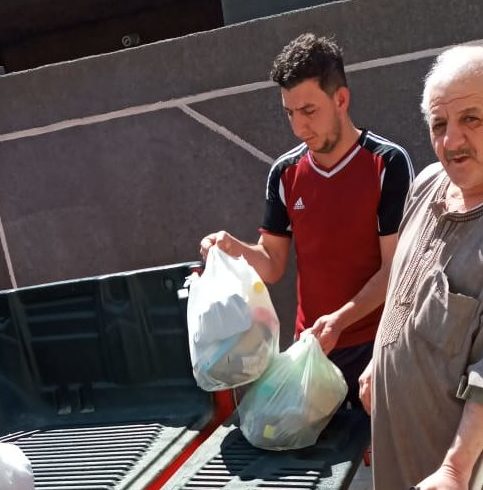 Iraq is in a particularly vulnerable position with regards to Covid-19 due to its proximity to Iran – the worst hit country in the region – and because its healthcare system is crumbling following decades of conflict. Doctors fear they will be unable to cope with a surge in cases.
According to official figures, around 1,600 cases of the virus had been recorded as of April 22. But the true figure could be much higher.
Since March 22 a nationwide lockdown has been in place. Schools, universities, malls, cafes, restaurants, cinemas and other public gathering places are closed. Flights in and out of the country have been suspended and travelling between governorates is also banned. Pharmacies, grocery stores, bakeries and gas stations are exempted.
As soon as the lockdown came into effect, CSI's partner in Iraq, the Hammurabi Human Rights Organisation (HHRO), sprang into action.
"Many people are suffering from these measures economically, especially daily labourers," project leader William Warda told CSI over the phone.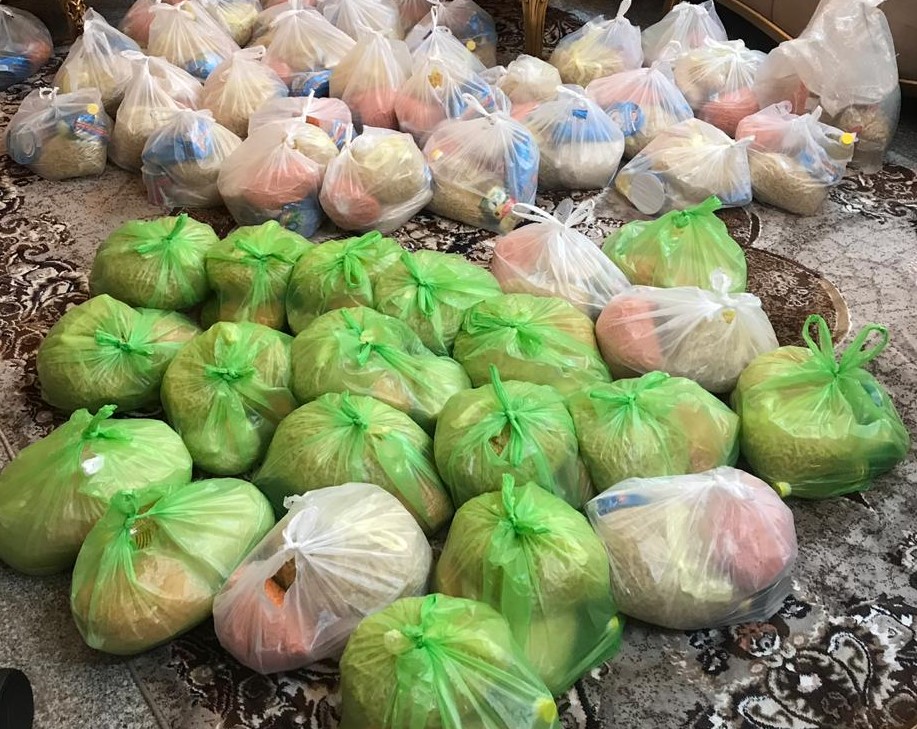 "On March 23 we started distributing food baskets to poor people in different places in Baghdad," said Warda. "On March 29 alone we distributed more than 50 baskets."
Warda says that because there have been so many curfews in Iraq in recent decades, many people did not initially take the nationwide lockdown seriously.
As a result, HHRO also launched a prevention campaign, raising public awareness through the internet and on social media.